These are the next scheduled E-Learning Courses: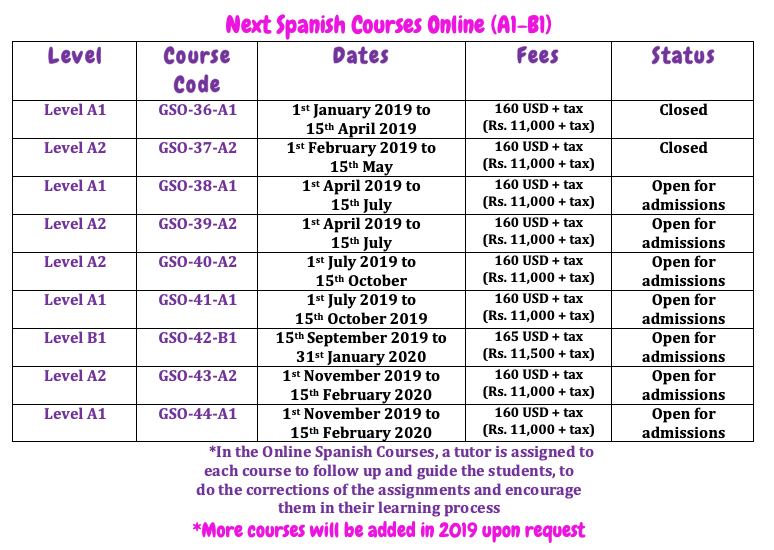 More online general Spanish courses and specialized Spanish courses  will be scheduled in 2018. If you require a specific level on a time that is not scheduled yet, please send us an email to info@hispanic-horizons.org
Please keep in mind that we need a minimum of 6 students to start a new course. We will need to test your level of Spanish before joining a course if it is a higher level.
The online courses do not include conversation classes one to one. If anyone wants extra conversation classes, there will be additional charges: 1 hour conversation: 12 USD + tax (700 Indian Rs. + tax).
For more information please contact us:  info@hispanic-horizons.org
Click here to know about our E-Learning courses and methodology.
Click here to register on an E-Learning course.
Click here to login in the E-Learning platform.
SaveSave
SaveSave
SaveSave
SaveSave
SaveSave
SaveSave
SaveSave