We offer different Spanish classes private Packages according to the level and needs of each person. We also conduct private or group tuitions for IB, Ab initio y Spanish B. 
They can be conducted at Hispanic Horizons Premises or at your home.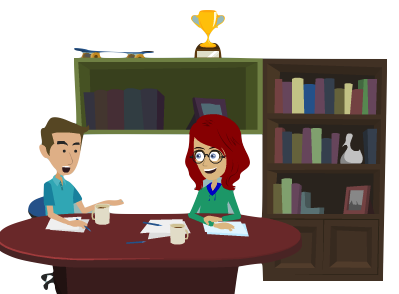 All the general courses, specialized courses and DELE preparatory courses and conversation classes can be conducted individually or in groups of 2 to 4.
Note: Please keep in mind that private tuitions are subject to teachers' availability.
Fees for private tuition:
-At Hispanic Horizons premises:
Rs. 700 per hour
Package of 10 hours: Rs. 7000
Study material is not included
-At your home:
Rs. 1000 per hour (plus conveyance for the teacher if he/she lives far from the home where the tuition is going to be conducted)
Study material is not included
Every 2nd person who joins a private tuition gets a 50% discount on the classes. The maximum number of people to join a private tuition together is 4.
Please note: Service tax  has to be added to every course/class/package.
Even if private tuitions are useful, we always recommend the students to join a batch, if possible, because of the importance of the interaction with other students
Get in touch with us if you need a private tutor:  info@hispanic-horizons.org