DELE Exams
The DELE exam is the most known & prestigious international Spanish exam in the world. 
The DELE Exams are internationally recognized Spanish Exams. The diplomas are issued by the Spanish Ministry for Education, Culture and Sports.The following exam levels are available: A1, A2, B1, B2, C1, C2. Hispanic Horizons is the DELE exam center in Maharashtra. We have DELE exams preparatory courses as well.
DELE EXAMS
DELE Exams in Mumbai, 2020
April 17: Levels A1, A2, B1, B2, C1
Last day to register for the April Exam: February 19
May 15: A1 for schools & A2-B1 for schools May 16: Levels A1, A2, B1, B2, C1, C2
Last day to register for the May Exam: March 18
Nov 17: A1 for schools & A2-B1 for schools. Nov 18: Levels A1, A2, B1, B2, C1, C2
Last day to register for the Nov Exam: September 16
k

Fill the registration form. You can download it here. Please fill the form clearly. The name and surname of the registration form should be exactly the same as the one in the provided id proof.


Make the payment by cash, online, cheque, or bank transfer. These are our bank transfer details: Account Title: Hispanic Horizons; Account Number: 50200005154582; Bank Name: HDFC BANK Ltd.; Bank Branch: Pali Hill Branch. Bandra West. Mumbai-50; Purpose: DELE level, month & your name; IFSC Code / RTGS: HDFC0000016.


Submit the form, the payment proof, and a photocopy of your ID proof personally at Hispanic Horizons, or send these 3 documents together in one email to dele@hispanic-horizons.org. In this case, it is not necessary to send the documents by post.


The written exam starts at 9:00 am but the candidates are required to be present at the exam centre at 8:30 am.


The dates of the oral exam may vary according to the number of candidates taking the exam & may take place one or two days before or after the written exam at any time of the day.


The results of DELE exams are published after around 3 months of the exam date, & the candidates will receive an email with the marks from Instituto Cervantes.


The certificate come from Spain within 8-12 months from the date of the exams. Hispanic Horizons will inform each candidate once we receive the certificates.
TESTIMONIALS
What Our Students Say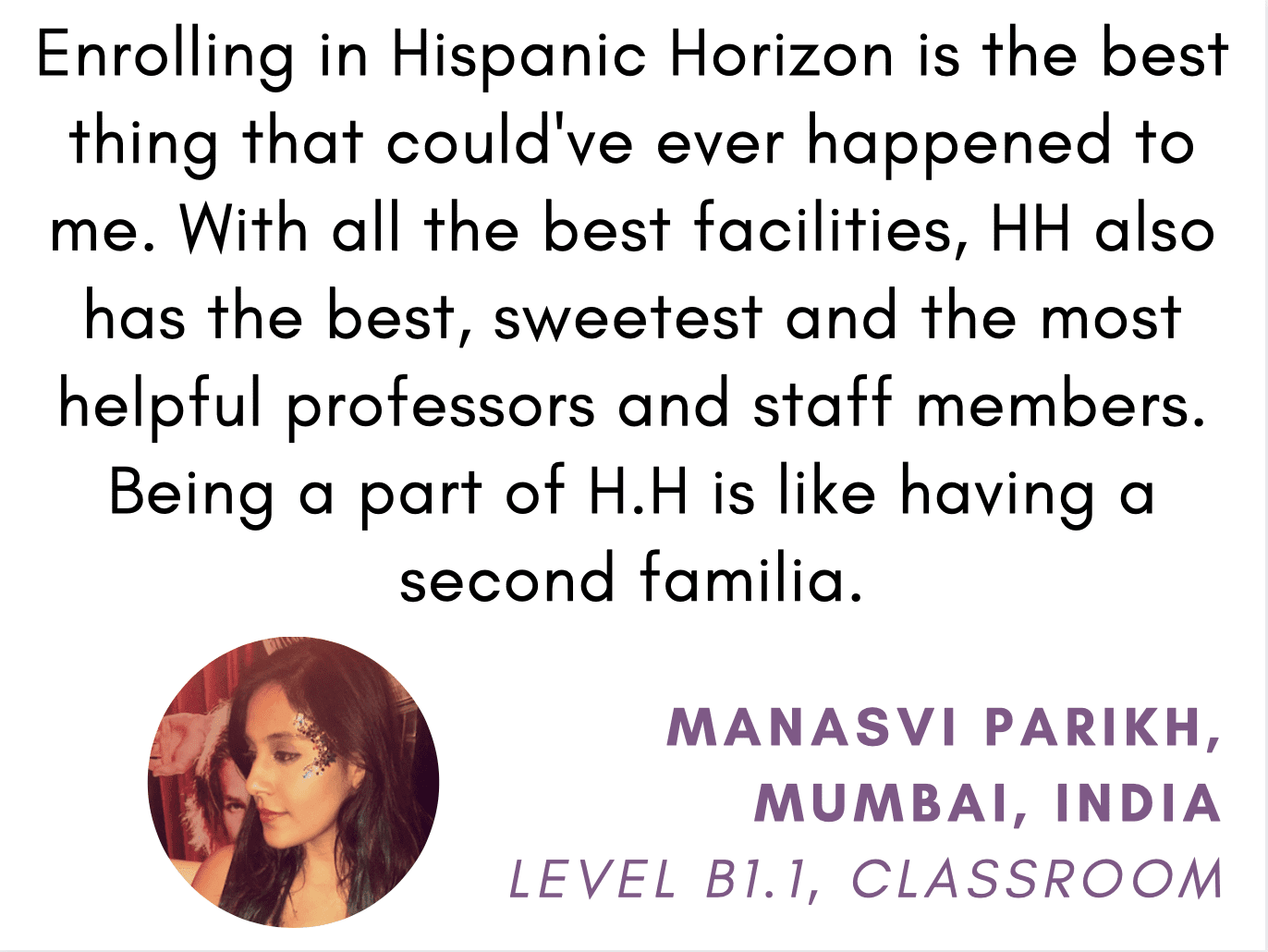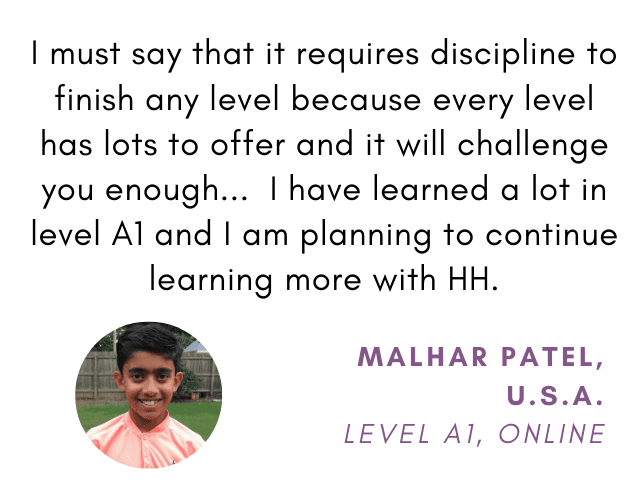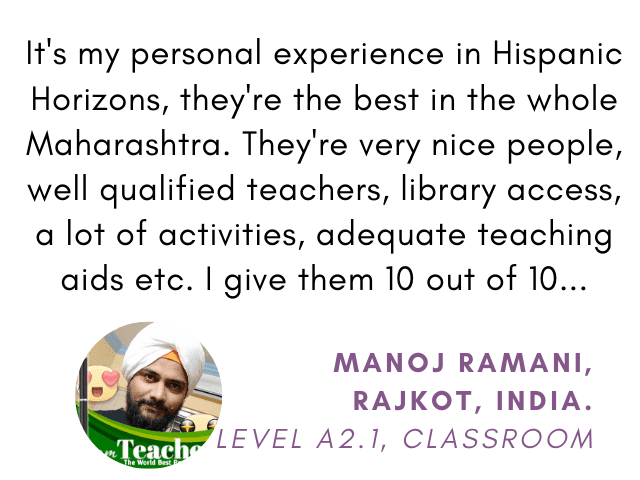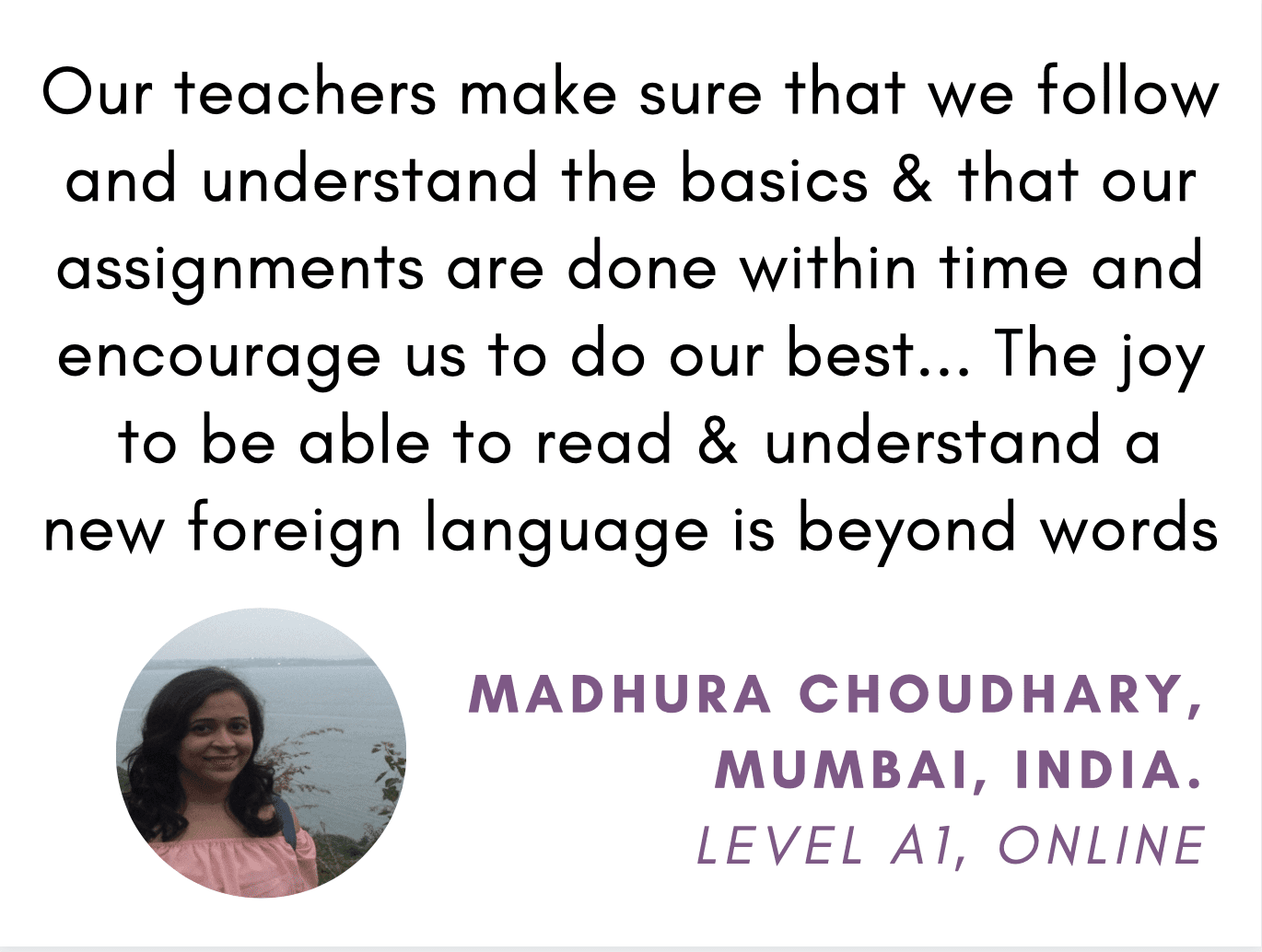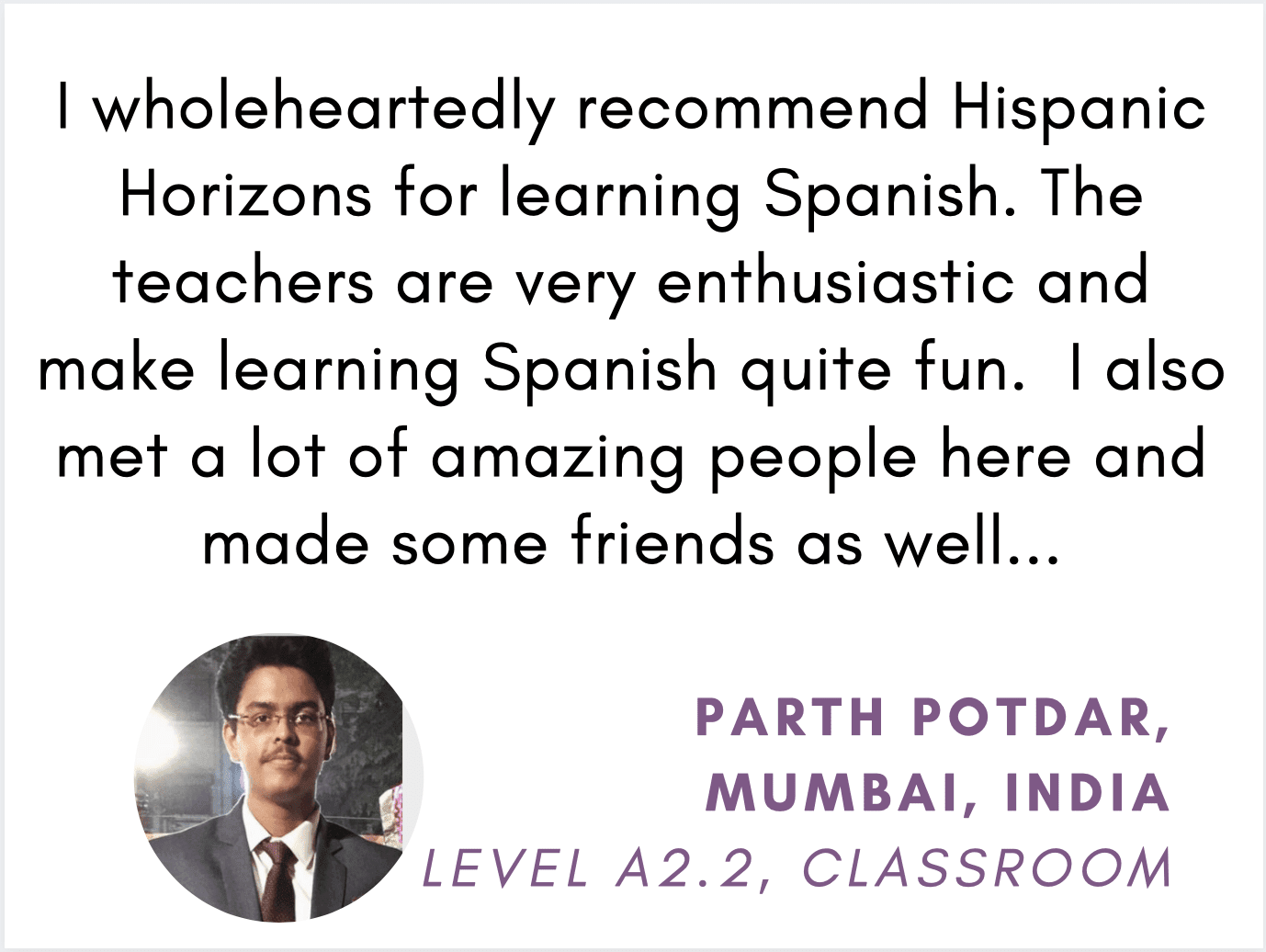 Book A Course Today!
Choose the most suitable Spanish Course for you & change your future!
View Courses
Contact Us